The Perfect Summer Cocktails to Make at Your Gatlinburg Cabin
Summer is absolutely beautiful in the Smoky Mountains. The days are hot and filled with sunshine and the evenings still get a little chilly. Enjoy a sunset on the porch of your own Gatlinburg cabin this summer! We want you to have the vacation of a lifetime when you stay with us!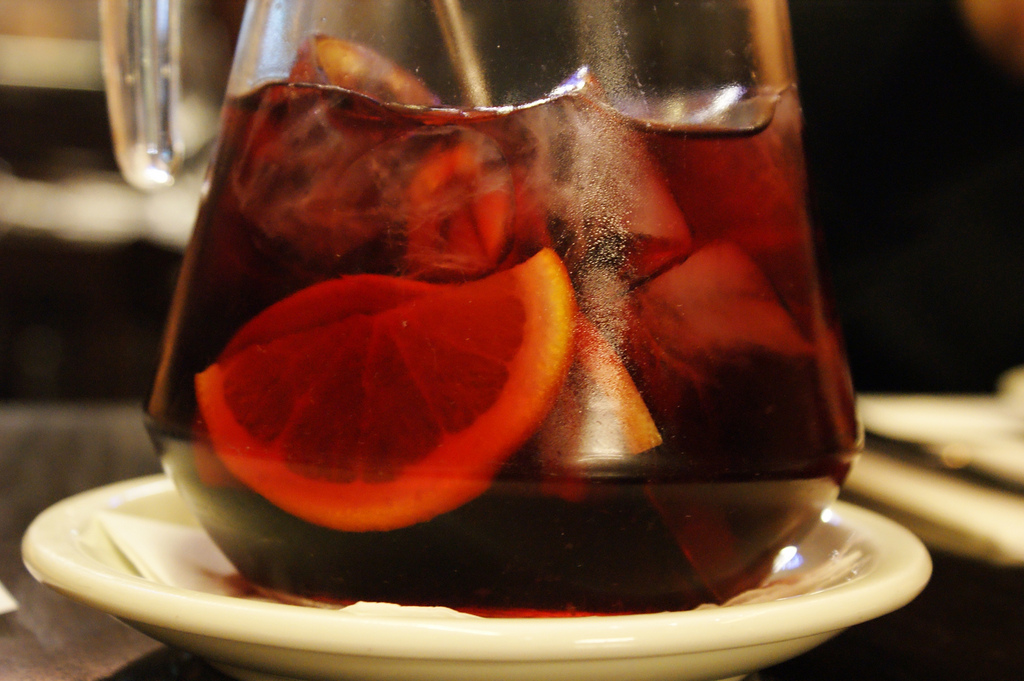 Enjoy a refreshing summer cocktail from the porch of your Gatlinburg cabin! Here are some examples of wonderful summer drink recipes.
"Mountain Sangria"
If you love wine, you'll love an ice cold glass of sangria! Sangria is a fun summer drink with lots of creativity! Add fruit, white or red wine and enjoy the mountain air! Here's a basic recipe to follow with room for modifications:
You will need one bottle of DRY wine (red or white). Then, decide what fruit you want to include. Oranges, apples and grapes are popular sangria choices. Put the fruit in prior to the wine for better results. Cut up your fruit and add the wine, let the mixture sit overnight. If the mixture sits over night, the fruit will be wine infused.
When you're ready to serve, add 4 cups of cold lemon-lime soda and ice. You're ready for a wonderful summer cocktail! Enjoy that mountain sangria!
"Blackbearry Mojito"
You will feel right at home in the Smokies with an authentic "blackbearry mojito"! What will you need?
1 cup of fresh blackberries
Fresh mint leaves
2 Teaspoons sugar
Ice
Club Soda
Lime Juice (approx. 2 limes)
4 oz rum
First, blend your blackberries until they are smooth. Next, blend sugar and mint together for a sweet mixture to add to the cocktail. Add the rum, blackberry/sugar/mint mixture and lime juice. Pour the concoction over ice and club soda and you are done! This mojito will be the perfect refreshing cocktail after a long day on the trails!
"Smoky Mountain Whiskey Lemonade"
Although we may be known for our Smoky Mountain moonshine, we can still make a mean whiskey lemonade! This drink is a popular summer cocktail and very easy to make! Enjoy a glass on your porch as you unwind from the day! Here's how to make it,
You willl need:
½ cup sugar
Fresh Blackberries
Whiskey (amount depends on preference, we recommend 7.5 oz)
Lemon juice
Rosemary sprig
Simple Syrup (DIY)
For this unique drink, you will need to make your own blackberry simple syrup. Don't worry, it's easy! Combine the blackberries and sugar in a sauce pan, keep on medium heat for 25 minutes or until blackberries have softened into a syrup. After the syrup is created, you will need to strain out the seeds and rough pieces. Let the syrup cool for roughly 15 minutes before continuing.
Grab your shaker, bartender! It's time to get mixing! Combine the above ingredients with ice cubes, including your blackberry syrup. SHAKE WELL and you are ready to serve!
These are only a few cocktails we love here in the Smoky Mountains! Make your own cocktail and enjoy a Smoky Mountain evening in one of our Gatlinburg cabins! We have luxurious cabins cozy enough for a weekend getaway and big enough for friends and family to enjoy! Book a cabin today and enjoy a Smoky Mountain cocktail!