Plan an Incredibly Relaxing Getaway in the Smoky Mountains this Thanksgiving at a Diamond Mountain Rental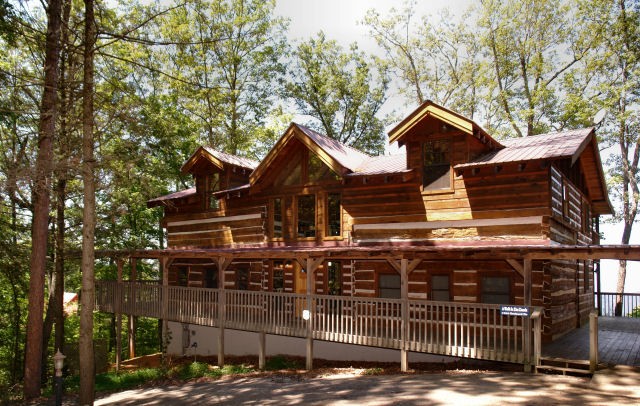 Thanksgiving is right around the corner! Are you gearing up for a family getaway in the Smoky Mountains? We've got your back! Diamond Mountain Rentals has several cabins in Gatlinburg ready to showcase your homemade pies. Our Gatlinburg cabin rentals come with a fully furnished kitchen with everything you could need to create a wonderful Thanksgiving meal. Also, our Gatlinburg cabins are located within minutes to the local grocery and convenience stores, so if you need to make a quick run to the store- you can! Make the most out of your Smoky Mountain Thanksgiving with these planning suggestions.
Browse Dates and Book Your Cabin in the Smokies
Browsing through all of the cabin selections is one of the funnest parts of the process! Getting to imagine yourself in a Gatlinburg cabin and seeing the relaxation that awaits you is half the fun. Select your date range and see what cabins are available during your time frame. Remember that we have cabins in all shapes and sizes. Think if you are planning to have a lot of indoor family time or not.
Plan Out Your Family Time in the Smoky Mountains
Once you have chosen your cabin in Gatlinburg, it's time to start looking around town and seeing what kinds of fun you and your family will want to get into! The downtown area is filled with interactive attractions that are fun for the whole family. Check out our page for things to do in Gatlinburg with your Free Fun Pass!
Plan If You Want to Dine in, Out, or Both
Save yourself a little time and head to the grocery store prior to your arrival at your cabin in Gatlinburg. You should consult with your family to see how often you will be eating out. Pre-planning your meals in the cabin and in downtown will help you decide what to buy and the grocery store and it will also help you save money too.
Pack Those Bags!
Plan out your family's activities to figure out the type of clothing to bring. Also, you will want to check the Gatlinburg area weather to see what types of accessories you will need depending on the climate and precipitation factors. Gatlinburg tends to have quite a few pop-up showers.
Book your upcoming stay with Diamond Mountain Rentals today!