The Best Cabins in Gatlinburg Near Downtown Attractions
At Diamond Mountain Rentals, we feature some of the best cabins in Gatlinburg that are secluded, and yet just minutes from all the downtown attractions. Of course people do often enjoy finding accommodations in downtown Gatlinburg, but if you like a more laid back, secluded location as a base for your explorations, you'll find that at Diamond Mountain Rentals' Gatlinburg cabins.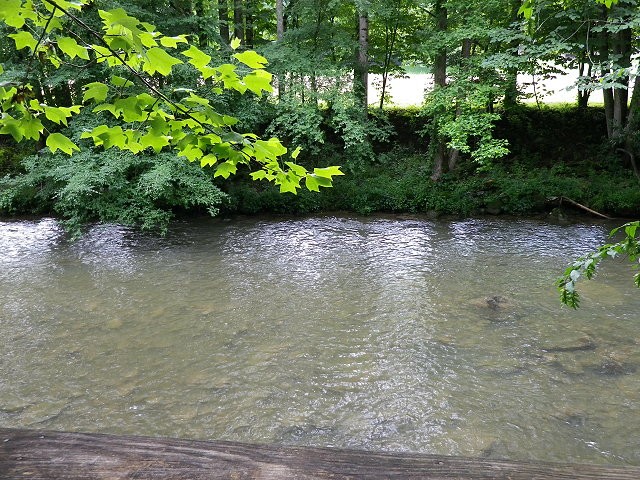 Our Gatlinburg Cabins are Where the Modern and the Rustic Meet in Harmony
Our Gatlinburg cabins can best be described as minutes from town, yet a million miles from everything. Nestled in the Smoky Mountains, your cabin is set in the wilderness, but don't think this means that you'll lack all the modern conveniences you typically enjoy.
All of our cabins are Wi-Fi equipped, and you can also enjoy cable television. DVD players are also provided, and even VCRs in case you want to view an old movie on tape.
Twilight Point and River Song
Twilight Point is a well-appointed one-bedroom cabin that's ideal for a couples getaway, or for a young family. It's very private, but still just five minutes away from downtown Gatlinburg.  The cabin has been renovated recently, and offers many new features like flameless candles and the Sonos premium stereo system. There's also an outdoor hot tub on the deck, as well as a charcoal grill for those who love to barbecue.
Riversong is a delightful little cottage located along a mountain stream, with a view of the water from the living room and from either of the two bedrooms. The master bedroom has a queen bed, and the secondary bedroom has two twins. There's also a queen sleeper sofa, in case you should want to invite additional guests. One of the most outstanding features is the huge stone fireplace that divides the kitchen and living area, and wood is provided at no additional charge.
Other Attractions
It wouldn't be unusual for you to want to spend your entire vacation on-site, just relaxing and enjoying the majesty of the Smoky Mountains. We think you'd be missing out, though, if you didn't do a bit of exploring. There are so many things to do in Gatlinburg and the surrounding area – zip lining, whitewater rafting, hiking, biking, and fun attractions likeFoxfire Mountain Family Adventure Park andBriarwood Ranch Safari Park.
When you stay at our cabins, you'll be near Gatlinburg's many attractions. You can go shopping, visit one of the town's many restaurants and mingle with the locals. And of course no trip to the Smoky Mountains would be complete without a visit toDollywood.
Come and Stay With Us
Even with so many outstanding cabins on offer, we do find that we fill up very quickly during the tourist season. For that matter, even the off-season can be busy. So if you're considering a Gatlinburg cabins getaway, we urge you to book early. We look forward to seeing you!