5 Reasons to Book a Gatlinburg Cabin This November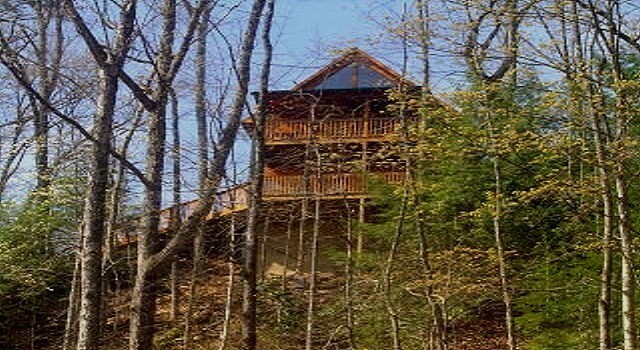 Gatlinburg is a diverse place full of beauty, history, and surprise. Pack your bags and head for the hills of the Smoky Mountains and retreat at a cozy Gatlinburg cabin this November. Here are five reasons why you should book a Gatlinburg cabin.
True Relaxation Finds You at a Quiet Gatlinburg Cabin
What better way to disconnect from the busy world around you than to escape to a quiet Gatlinburg cabin with your favorite people. By booking a cabin with Diamond Mountain Rentals, you can shut off the boisterous cell phones and leave your laptops at home. Come and truly get away from it all and stay in a Gatlinburg cabin surrounded by the beauty of the Smoky Mountains.
Be Away From it All While Still Being Minutes From Downtown Gatlinburg
Enjoy your mornings sleeping in seclusion without noisy wall neighbors as you would find at a standard run of the mill hotel. Feel as if you picked up your home and carried it away with you to the wonderful Smoky Mountains by having every amenity you would find in your very own home, such as pots, pans, an expansive deck and cozy bedding. Only leave your Gatlinburg cabin if you choose to! When you stay in a hotel you are surrounded by the sound of traffic and have no choice but to be a part of everyone else's vacation. At a cabin in Gatlinburg, the choice is all yours! Stay in or venture downtown into Gatlinburg to explore the many activities such as zip lining, miniature golf, museums, shopping and more.
Say No to Take Out and Dine in Instead
Our cabins are well equipped with anything and everything you could need to pull off a fabulous meal for your family. You'll find and an array of pots and pans, glassware, knife blocks, cutting boards, pizza pans, whisks, mixing bowls and more! There are even dishwashers and full-sized refrigerators in every kitchen to make clean up and storage a breeze.
Be Surrounded By Not Only Trees But Wildlife Too
Great Smoky Mountains National Park is our town's playground. Who needs a zoo! Step outside and look around you. You will find several different type os woodland creatures such as birds, squirrels, raccoons, black bear, deer, rabbits, fox, turkeys and more.
Feel Free to Bring Your Pup Along With You
Skip the pet boarding and instead, bring your pet along with you to the Smoky Mountains for a wonderful vacation! They deserve to get away from it all with you. Take your pet auto touring in the Smokies through Cades Cove and Elkmont. Go for a walk on the Gatlinburg Trail just minutes from downtown Gatlinburg. The possibilities are endless in Gatlinburg!
« Previous
Next »