Get Away for Fall in this Romantic 2 BR Gatlinburg Cabin
It won't matter whether you are looking for a Gatlinburg cabin for a weekend getaway or you are seeking out cabins in Gatlinburg for that idyllic, one or two week holiday for two, you will definitely want something romantic. Naturally, the Smoky Mountains area is incredibly romantic in the fall, and a two-bedroom Gatlinburg cabin from Diamond Mountain Rentals is the perfect spot to savor your retreat.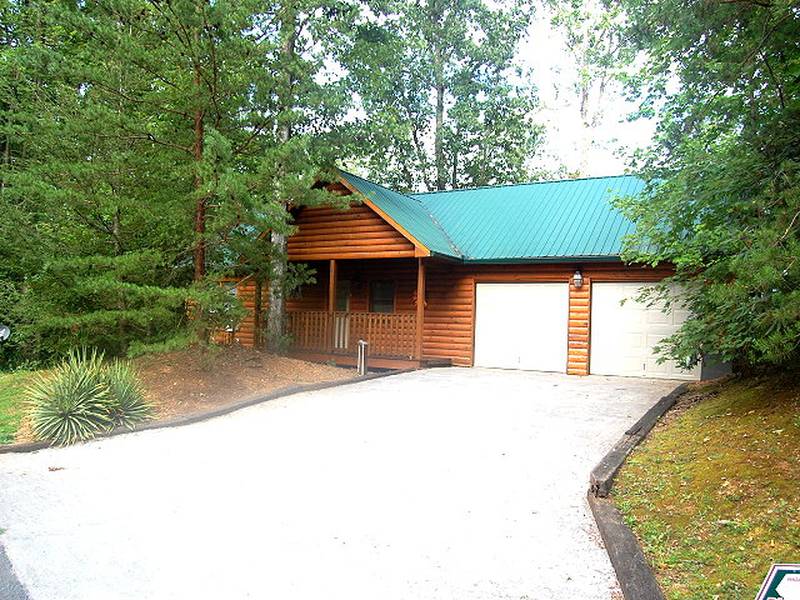 With a wide array of cabins in Gatlinburg, there is truly something for every couple, and we would like to show you the perfect, romantic 2 BR Gatlinburg cabin for your upcoming visit. We are going to consider a diversity of options including hilltop retreats, riverfront gems, and luxurious cabins.
Your Choice of Cabins in Gatlinburg
It's important to note that a Gatlinburg cabin is not a stock or general sort of accommodation. There are many types of cabins in Gatlinburg, and even the smaller, two bedroom properties offer you a range of experiences. Let's look at a few good choices:
Riversong is one for those who want to really get back to nature with their choice in Gatlinburg cabin accommodations. This is a remarkable find as it sits right at the water's edge and gazes out at a mountain stream. Cozy and appealing, it lets you enjoy the gentle sounds of the water from your bedroom or living room and features a modern kitchen, full entertainment system and a wonderful and private yard. A stone fireplace ensures cozy nights when the cool of autumn sets in.
If you are more of a mountain views couple, then the amazing Mountain Mist is the right choice. With show stopping views into the Smokies, this large and spacious cabin is pet friendly and is the perfect vacation destination. It has a modern kitchen, a family room with pool table, fireplace and a hot tub for savoring the starry autumn skies. Rustic charm with modern amenities and comforts makes this the ultimate retreat.
For those a bit more eager to enjoy luxury cabins in Gatlinburg, Point of View may be the ideal spot. It is an enormous cabin with wraparound views of Mount LeConte and Pinnacle Vista. It features a premium entertainment system, large and private yard, an indoor sauna, fireplaces, an outdoor hot tub, access to a swimming pool and is just a short drive from the fantastic Gatlinburg Strip. Yet, the beauty and luxurious comforts here may make it tough for you to leave!
Are you more of an in-town traveler? You can savor the luxurious delights of Eagles View 107. This premium condo style property is enormous and lives up to its name with panoramic Great Smoky Mountains views. A rooftop deck makes it ideal for star gazers or sunrise or sunset fans. Gracious and upscale interiors make this a great choice for a visit to Gatlinburg.
We hope these options have inspired you to plan a getaway or full-blown vacation for two or four. Autumn is an ideal time for a visit, and now is the moment to make it happen by booking your 2 BR Gatlinburg cabin or condo.
« Previous
Next »